Our corporate philosophy includes slogans like "proposing new value" and "contributing" to people around the world and shows our desire to contribute to society. This leads to sustainability, through our contributions to solving social issues through our business.
In April 2020, we established the CSR and Sustainability Charter in order to present this idea in a ready-to-understand manner and for broad communication both internally and externally. At the same time, we changed the name of the CSR Policy to the CSR Basic Policy, which sets forth the Group's action guidelines for CSR.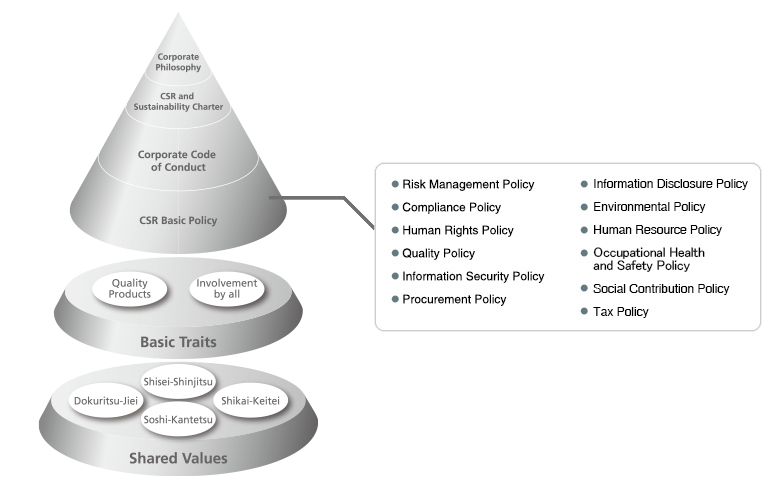 To ensure sustainable growth for our company and society, we have established the CSR and Sustainability Committee which is held twice a year, with the president as chairperson, and all directors, including outside directors, as members. The CSR and Sustainability Committee determine the priority issues in each ESG (Environmental, Social, and Governance) area and promote actions to resolve these issues.
Also, we have established committees that specialize in risk management, compliance, quality, information security, the environment, and health and safety, and have put in place a company-wide system for cross-divisional initiatives.

CSR and Sustainability Awareness-raising Activities
We distribute SDGs badges to our executives to show our commitment towards the realization of a sustainable society, and we work to raise awareness of SDGs among our employees and the public.
Additionally, we conduct training by job classification, to ensure that each employee is aware of the connection between their work and society daily so that they are able to take actions that contribute to solving social issues through their work. We also continue to send out information through e-mail newsletters and other means.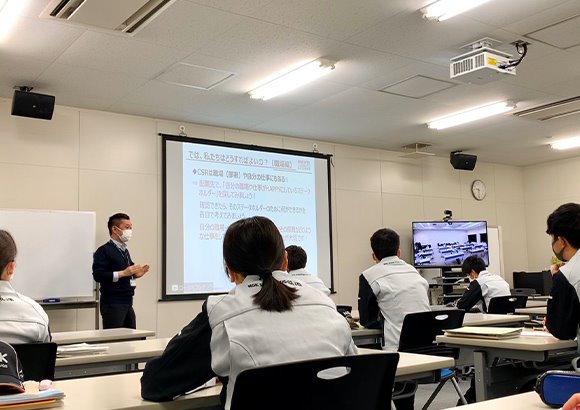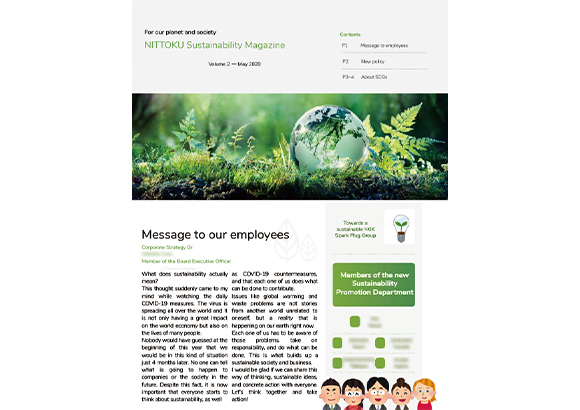 United Nations Global Compact Participation
NGK SPARK PLUG CO., LTD. Participated in United Nations Global Compact in November 2016.
"United Nations global compact" is a voluntary corporate citizenship in order to address various problems such as global warming, environmental problems, gap-widening society that are progressing on a global scale. They are also initiatives that were proposed by Kofi Annan, the Secretary-General of the United Nations in 1999, and established formally by the U.N. in July 2000.
NGK SPARK PLUG CO., LTD. will uphold ten principles consisted of four issues such as "Human rights, Labour, Environment, Anti-corruption" being advocated by the U.N. global compact as good members of society, and will make every effort to promote activities in order to contribute to building a sustainable society.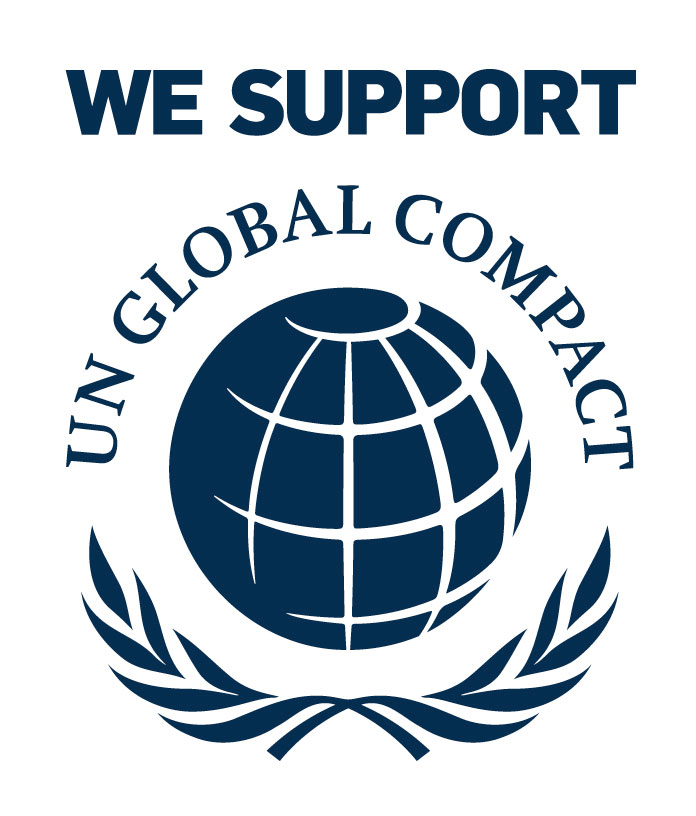 The Ten Principles of the UN Global Compact
【Human Rights】
Principle 1: Businesses should support and respect the protection of internationally proclaimed human rights.
Principle 2: make sure that they are not complicit in human rights abuses.
【Labour】
Principle 3: Businesses should uphold the freedom of association and the effective recognition of the right to collective bargaining.
Principle 4: the elimination of all forms of forced and compulsory labour.
Principle 5: the effective abolition of child labour.
Principle 6: the elimination of discrimination in respect of employment and occupation.
【Environment】
Principle 7: Businesses should support a precautionary approach to environmental challenges.
Principle 8: undertake initiatives to promote greater environmental responsibility.
Principle 9: encourage the development and diffusion of environmentally friendly technologies.
【Anti-Corruption】
Principle 10: Businesses should work against corruption in all its forms, including extortion and bribery.
Our Commitments to SDGs
As a signatory to the United Nations Global Compact, we are committed to doing what we can to contribute towards the achievement of the SDGs (Sustainable Development Goals), the goals set by the United Nations.
*What are SDGs?
SDGs consist of the 17 goals and 169 targets that were adopted at the UN Summit in 2015 which aim to solve worldwide problems such as poverty, inequality, and climate change by 2030—pledging that "No one will be left behind."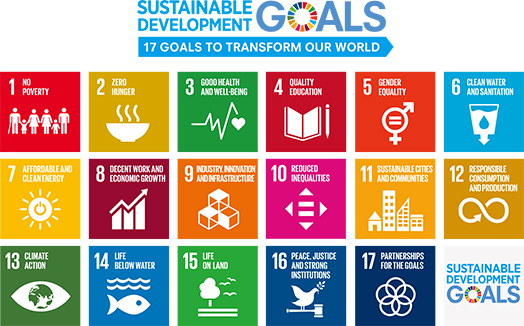 CSR and Sustainability Progress
Nov. 1996
Adopted "Corporate Philosophy"
Feb. 1998
Adopted "Corporate Code of Conduct"
Oct. 2010
Established CSR Committee
Apr. 2011
Adopted "CSR Policy"
May. 2013
Published "CSR Procurement Guidelines"
Nov. 2016
Participated in "United Nations global compact"
Aug. 2017
Published "Integrated Report"
Jul. 2019
Published "Sustainability Data Book"
Apr. 2020
Adopted "CSR and Sustainability Charter"